Customized Buy modular step deck trailer Manufacturers
04-09-2019
Customized Buy modular step deck trailer Manufacturers
Customized step deck trailer
17 meters 5 low flat-panel step deck trailer is usually used to transport heavy vehicles such as tractors, buses and special vehicles, etc.), rail vehicles, mining machinery, forestry machinery, agricultural machinery, such as excavators, bulldozers, loaders, paver, cranes, etc.) and other heavy goods, its center of gravity is lower, the better the stability and safety, transport overheight cargo and overhead obstacles by the stronger the ability. Low flat semi trailer construction and loading. Low flat semi-trailer usually adopts concave beam type (or well type) frame, i.e. the front section of the frame is gooseneck (the traction pin of the front section is connected with the traction saddle of the traction vehicle, and the back end of the gooseneck is connected with the semi-trailer), the middle section is cargo platform (the lowest part of the frame), and the rear end is wheel frame (including wheels). When loading mechanical equipment to the low flat step deck trailer, it is usually to load mechanical equipment from the rear end of the semi-trailer, that is, to move the mechanical equipment from the rear wheel rack or remove the wheel, and then fix the mechanical equipment on the step deck trailer.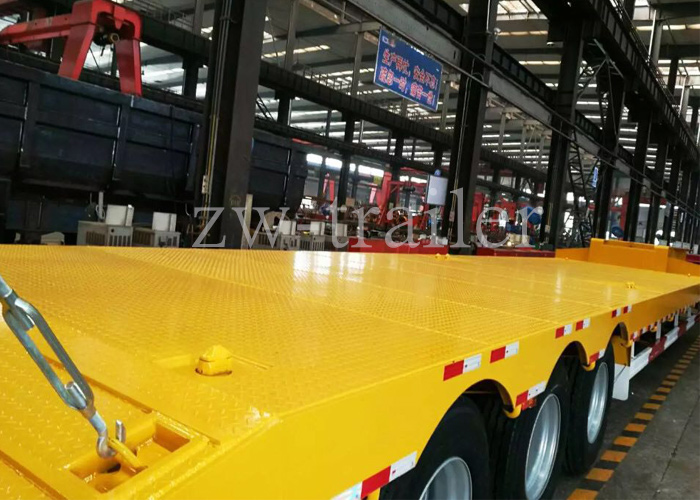 modular trailer Manufacturers
Modular semi-trailer is a special vehicle for the transport of large quantities of dust materials (bulk cement). It is generally applicable to the area with weight charge strictly in accordance with national regulations, and the volume is generally between 35-45 square meters. It is suitable for the transportation and pneumatic unloading of dry materials with particle diameter less than 0.1mm, such as fly ash, cement, lime powder and ore powder. When the vertical height of unloading reaches 15m, the horizontal conveying distance can reach 5m. And powder material truck is the use of self-provided motor power by taking force driving vehicle air compressor, compressed air through a pipe into the sealed tank bottom air chamber, made the cement in the fluidized bed on the suspension to flow, when the tank pressure reaches rating, open the discharge butterfly valve, fluidization cement through the pipe flow and transport. Adopt domestic advanced craft manufacture, design novel, firm and durable. The air bag has large load capacity and small residual amount. The integrated tank has the characteristics of high overall strength, good rigidity, good pressure, good performance and so on. The design of fluidized bed in the tank is scientific and the layout is reasonable, which can effectively shorten the unloading time to reach 1.4t /min, improve the capacity utilization rate of the tank, and reduce the remaining ash rate, which is 0.2%. The tank body of the powder and particle material transport truck adopts the double-cone internal inclination horizontal structure, the double-tube intake, the double-tube feeding, the discharging speed and the residual rate all meet the requirements of the industry standard.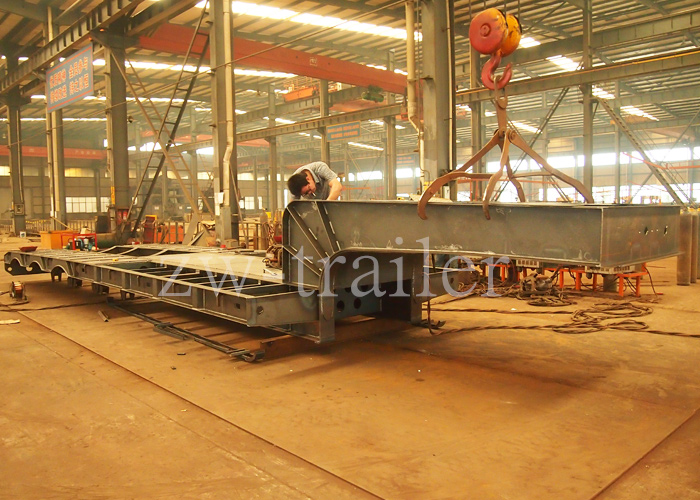 Related Products